Meetings and Seminars Will be Held
PLEASE RSVP Below
Free $10 Gas Gift Card to everyone who attends a seminar, limit one per person. And of course, no obligation to enroll. Just come to us and let us give you the knowledge you need to make a good choice, AND reward you for your time and energy in coming.
Please bring your Medicare card (the red, white, and blue one) in case you make a change.
Reserve your spot below and meet with an experienced agent to discuss all your Medicare options this year!
Scroll down to schedule your time slot!
How to Meet in 2022
GET THE INFORMATION YOU NEED AND THE HEALTHCARE YOU DESERVE
In Yavapai County, there are even more options available next year, as well as our tried and true plans, which is why SHARP is returning to IN PERSON SEMINARS. We are happy to meet with you virtually or in person, and our venues will still accommodate 1-on-1 meetings but please schedule so we can limit our capacity to small groups. We can also conduct our meeting by phone or video call, we're happy to meet in whichever way you're comfortable. Remember, SHARP knows ALL the Medicare plans, let us help you pick the right one for you–we can guide you seamlessly and professionally. During enrollment season we are in Prescott Valley (Mondays), Prescott (Tuesdays), Chino Valley (Wednesdays), and Cottonwood (Fridays).
It's very helpful for you to watch our Intro and Medicare 101 videos first so that we can get right into the plan details! Then when we meet (by phone or in person) we can select one specific Medicare Advantage or Supplement plan and cover it line by line and benefit by benefit so you can fully understand it. Although many of our clients are happy on their current program and choosing to stay where they are, it's important to remember we also have another opportunity beside the annual election period of October 7-December 15th.
When it comes to selecting a health plan with Medicare, making a decision can be confusing. That's why we have a team of professionals available to answer your questions and give you the time you need! Schedule a meeting and let us present your Medicare options. Remember, ALL WE DO is Medicare.
SHARP looks forward to continue being your resource for ALL things Medicare!
Medicare 101: Important Information for the Upcoming Year
The SHARP team are all independent agents. We can provide you advice on the best plan for your needs from all plan providers in Arizona. There is no charge to you for our services.
Call us at 928-433-6565 to discuss ALL of your Medicare options in Arizona (711 for tty).
You may also Request a Call
Natalie, Brian, Carlos, or Michelle will call you directly.
Meet the SHARP Team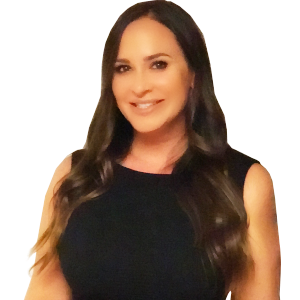 Natalie Toalson
Managing Partner & Licensed Agent
Natalie Toalson began her career in the Medicare world in 2002, while completing her business education at ASU. As a college intern, she began at Humana and often thought she would search for her "dream job" after graduating college. She never had to search though, as she joined the Medicare Sales world and has never left!
After 6 years as an employee with Humana, Natalie became an independent broker, able to offer more than just one insurance company to her clients. In 2007 as an independent agent, she began her journey to Yavapai county where she currently works year-around. With 14 years in the Medicare insurance world, Natalie enjoys hosting the seminars to inform existing and new clients of the changes to the Medicare landscape. Natalie's intention is to remain in this business until her day comes to join a Medicare plan herself.
---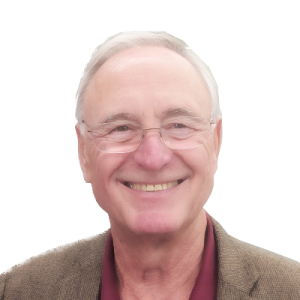 Brian Kasper
Managing Partner & Licensed Agent
Brian Kasper began his career in health insurance in 1984 with FHP. FHP was one of the oldest and largest Medicare insurance companies. In 1992, Brian moved to Reno, NV to become the Director of Marketing and Sales for HHP. With his assistance he grew the health plan by over 500% during his years with HHP. He personally oversaw the creation of HHP's Medicare plans and was an integral player in negotiating and obtaining CMS approval for HHP's Medicare plans.
Brian moved back to Arizona in 2000 and worked for Humana in its Medicare division helping to open marketing opportunities in Yavapai and Mohave Counties. In 2008, he joined with Natalie Toalson as independent agents and from this partnership, their agency SHARP was born. Brian has always maintained the highest level of integrity and honesty in presenting Medicare plans. His #1 commitment is to SHARP's clients.
---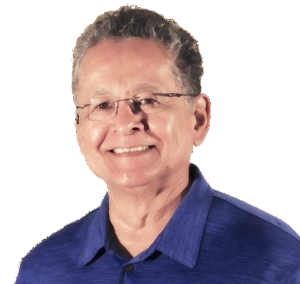 Carlos Redondo
Licensed Agent
Carlos Redondo began his experience with Medicare in 1975 with Aetna, the original Part B Carrier for Arizona. He was with the company for 22 years and has seen many changes since then. A true native of Arizona, born and raised, Carlos continued his work experience in medical insurance and achieved a successful career with Arizona's Medicaid (known as AHCCCS). From there he transitioned to United Health Care before accepting an offer to become a career agent with Humana in 2006.
Carlos started his career as an independent agent and joined the SHARP team in 2013, so that he could offer his clients the plan that best meets their needs rather than being only able to offer the company's plan that he worked for. His extensive knowledge of Medicare allows him to provide answers to almost any question regarding the system and he is bilingual, which affords SHARP the opportunity to reach out to Spanish-speaking communities. His integrity and honesty makes for a perfect fit with SHARP.
---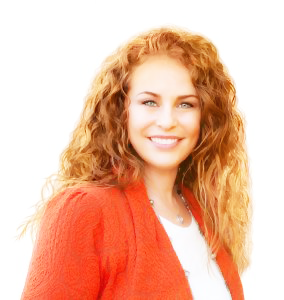 Michelle Barnett
Licensed Agent
Michelle Barnett is the most recent addition to the LMS team. She left a successful career in leadership, customer service, and project management looking for opportunity to make a difference with the unique skillset she'd acquired and boy did she find it!
As the newest independent Medicare insurance agent Michelle brings over 20 years experience leading teams through complex topics both in seminars and in one-to-one settings. 2019 marked her first full year in the Medicare business and she hit the ground running. She looks forward to supporting the clients in Maricopa, Yavapai, and Pinal counties.
Frequently Asked Questions
We do not offer every plan available in your area. Any information we provide is limited to those plans we do offer in your area. Please contact Medicare.gov or 1-800-MEDICARE to get information on all of your options.