How to Meet in 2020
GET THE INFORMATION YOU NEED AND THE HEALTHCARE YOU DESERVE
In Yavapai County, there are many options available for 2021, which is why we encourage you to meet with us virtually or in person! Although seminar meetings are prohibited this year, we can text you a link to cover a full overview of the Medicare program highlighting the differences between Medicare Supplements and Medicare Advantage plans. Following that, you can request a certain plan and we can meet by phone to explain the structure of one specific program, or you may schedule time to come in to Prescott Valley (Thursdays) or Cottonwood (Fridays).
It's very helpful for you to watch our Intro and Medicare 101 videos first so that we can get right into the plan details! Then when we meet (by phone or in person) we can select one specific Medicare Advantage or Supplement plan and cover it line by line and benefit by benefit so you can fully understand it. Although many of our clients are happy on their current program and choosing to stay where they are, it's important to remember we also have another opportunity beside the annual election period of October 7-December 15th.
Open enrollment is a period from Jan 1-March 31, 2021 in which we can also change your Medicare Advantage plan next year. As always, there is never any pressure. We look forward to resuming our seminar schedule next year when it is safe to do so. For now, please watch our videos and call to request any information you need. Remember, we can text it directly to your phone and then assist you 1-on-1 by phone or in person.
When it comes to selecting a health plan with Medicare, making a decision can be confusing. That's why we have a team of professionals available to answer your questions and give you the time you need! Schedule a meeting and let us present your Medicare options. Remember, ALL WE DO is Medicare.
SHARP looks forward to continue being your resource for ALL things Medicare!
Medicare 101: Important Information for the Upcoming Year
Venues
Available October 22nd to December 4th
* No meetings are available during Thanksgiving week *
We will meet with you one-on-one at the venue at a time available that you schedule. Spouses, loved ones, and friends are welcome but please notify us if you will be bringing company.
Please be aware of the following requirements:
A reservation is necessary – these are personal appointments ONLY, not seminars
Masks/facial coverings are mandatory for your safety and ours
PLEASE BRING YOUR MEDICARE CARD
Reserve your spot below and meet with an experienced agent to discuss all your Medicare options this year!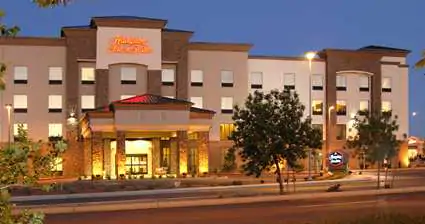 Hampton Inn
2901 N Glassford Hill Road
Prescott Valley, AZ 86314
View on Google Maps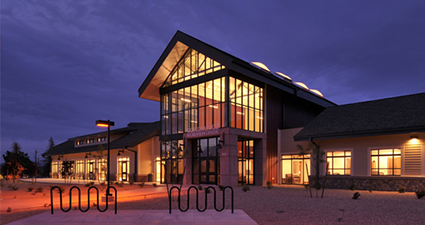 Cottonwood Recreation Center
150 S 6th Street
Cottonwood, AZ 86326
View on Google Maps
Meet the SHARP Team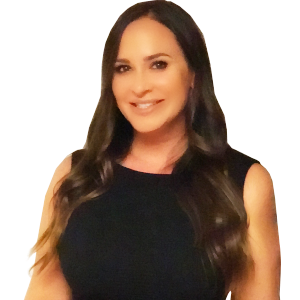 Natalie Toalson
Managing Partner & Licensed Agent
Natalie Toalson began her career in the Medicare world in 2002, while completing her business education at ASU. As a college intern, she began at Humana and often thought she would search for her "dream job" after graduating college. She never had to search though, as she joined the Medicare Sales world and has never left!
After 6 years as an employee with Humana, Natalie became an independent broker, able to offer more than just one insurance company to her clients. In 2007 as an independent agent, she began her journey to Yavapai county where she currently works year-around. With 14 years in the Medicare insurance world, Natalie enjoys hosting the seminars to inform existing and new clients of the changes to the Medicare landscape. Natalie's intention is to remain in this business until her day comes to join a Medicare plan herself.
---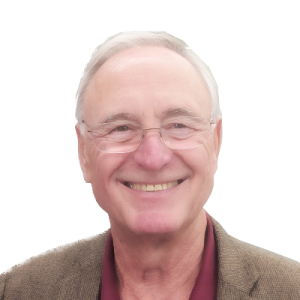 Brian Kasper
Managing Partner & Licensed Agent
Brian Kasper began his career in health insurance in 1984 with FHP. FHP was one of the oldest and largest Medicare insurance companies. In 1992, Brian moved to Reno, NV to become the Director of Marketing and Sales for HHP. With his assistance he grew the health plan by over 500% during his years with HHP. He personally oversaw the creation of HHP's Medicare plans and was an integral player in negotiating and obtaining CMS approval for HHP's Medicare plans.
Brian moved back to Arizona in 2000 and worked for Humana in its Medicare division helping to open marketing opportunities in Yavapai and Mohave Counties. In 2008, he joined with Natalie Toalson as independent agents and from this partnership, their agency SHARP was born. Brian has always maintained the highest level of integrity and honesty in presenting Medicare plans. His #1 commitment is to SHARP's clients.
---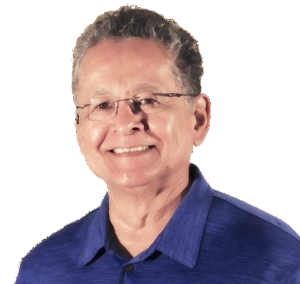 Carlos Redondo
Licensed Agent
Carlos Redondo began his experience with Medicare in 1975 with Aetna, the original Part B Carrier for Arizona. He was with the company for 22 years and has seen many changes since then. A true native of Arizona, born and raised, Carlos continued his work experience in medical insurance and achieved a successful career with Arizona's Medicaid (known as AHCCCS). From there he transitioned to United Health Care before accepting an offer to become a career agent with Humana in 2006.
Carlos started his career as an independent agent and joined the SHARP team in 2013, so that he could offer his clients the plan that best meets their needs rather than being only able to offer the company's plan that he worked for. His extensive knowledge of Medicare allows him to provide answers to almost any question regarding the system and he is bilingual, which affords SHARP the opportunity to reach out to Spanish-speaking communities. His integrity and honesty makes for a perfect fit with SHARP.
---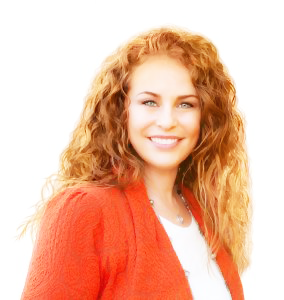 Michelle Barnett
Licensed Agent
Michelle Barnett is the most recent addition to the LMS team. She left a successful career in leadership, customer service, and project management looking for opportunity to make a difference with the unique skillset she'd acquired and boy did she find it!
As the newest independent Medicare insurance agent Michelle brings over 20 years experience leading teams through complex topics both in seminars and in one-to-one settings. 2019 marked her first full year in the Medicare business and she hit the ground running. She looks forward to supporting the clients in Maricopa, Yavapai, and Pinal counties.
Frequently Asked Questions